Is it harmful to use titanium dioxide in food products? The new alternative white plain product scheme is here!
23-08-2022
News and information
#Mars Skittles have been accused of causing DNA alterations#
According to Russia's Sputnik news agency on June 18, US consumers filed a lawsuit against Mars in a California court, claiming that Skittles produced by the company contain high levels of titanium dioxide (E171). It is reported that Titanium dioxide is an additive used for paint, adhesives and plastics; According to Chinese regulations, titanium dioxide can be used in candy, jam, jelly, chocolate and other food products, and it must be used following clear specifications as an additive.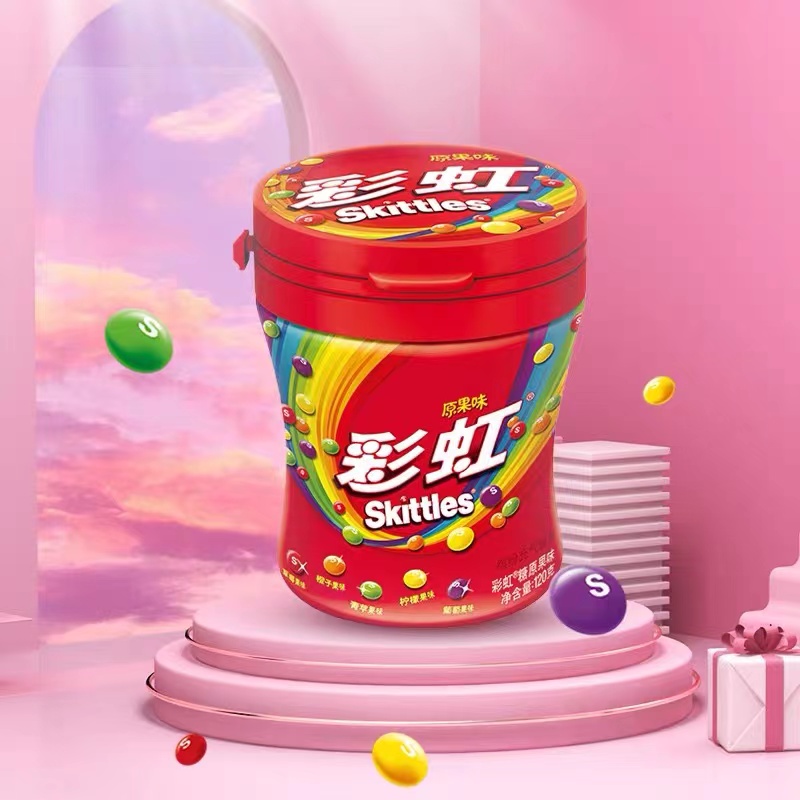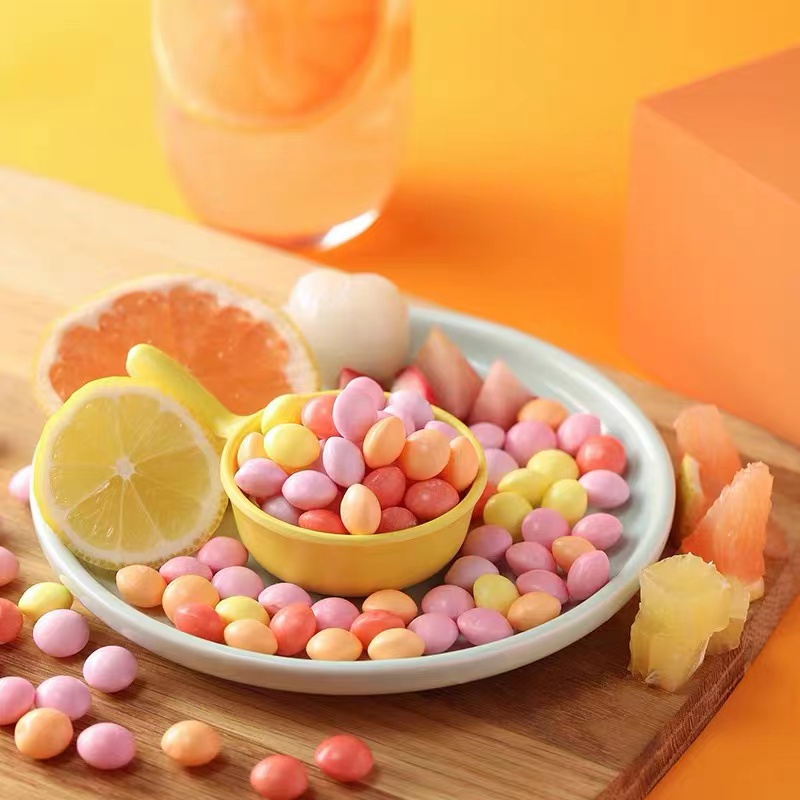 Deep interpretation
As the world whitening substance, titanium dioxide is used in many industries and as a colorant in our food products. The Skittles shows that the amount of titanium dioxide added is not easy to control, but white pigment is an essential colorant. Is there any safer alternative?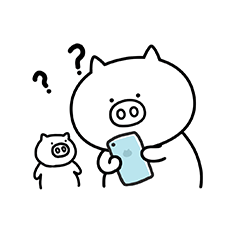 A new alternative white plain product scheme has been developed, and we can consume the with peace of mind and assurance.
Food flavor
This White cloudy flavor is a new product independently developed by R&D staff of AAFUD. It is a color scheme with milk like color, which can perfectly replace titanium dioxide for white coloring. It can be used for milk and dairy products, candies, cakes and so on. As can be seen from the following comparison, the flavor used in jellies is as effective as titanium dioxide in coloring foods and in all kinds of food according to the production needs of appropriate use.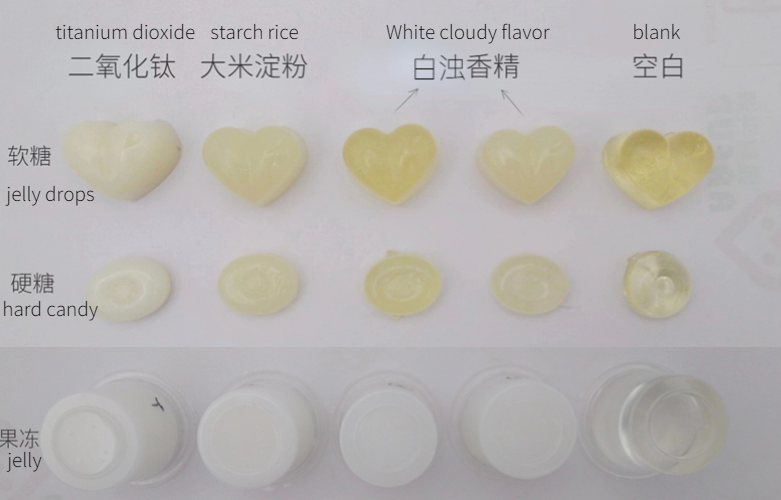 Case : Chinese pastry crust
According to customer requirements, research and development staff made an experimental comparison of Chinese pastry crust. It can be seen that the color of Chinese pastry crust added with white cloudy flavor is the more whiter, and can perfectly replace the coloring effect of titanium dioxide.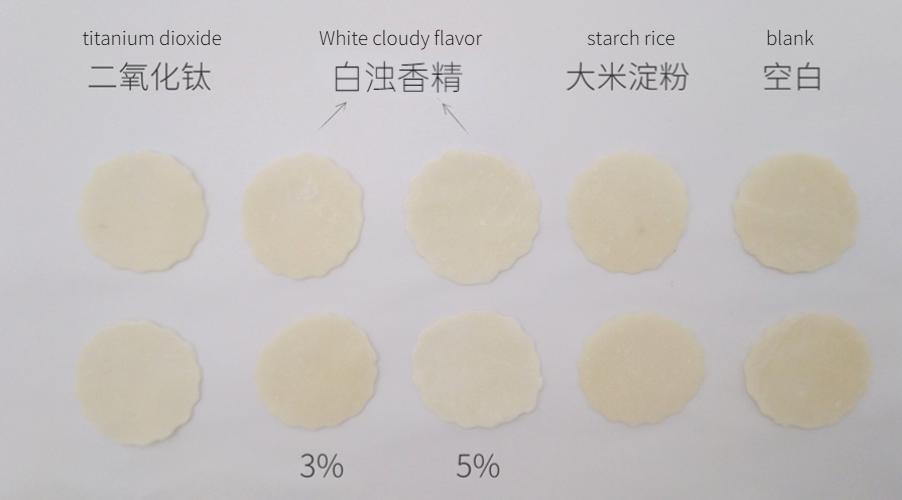 The following is the solution experiment of white cloudy flavor